Regular price
€19.65
Sale price
€16.95
Unit price
per
Sale
Sold out
Giant Posters from "Kano Editions" – coloring with added value
Coloring on large and truly impressive posters can be a way to unwind from the day's accumulated excitement, as well as an opportunity for creative self-expression. "Kano Editions" offers a creative and enjoyable learning tool for families while supporting various social initiatives and promoting a responsible attitude towards the planet.
What Makes These Posters Special:

High-Quality Illustrations: Each illustrator showcases their unique vision and introduces their characters to the world.
Suitable for Various Age Groups: Some posters are specially designed for young ones, while others are perfect for adults who enjoy coloring.
Multiple Children, One Poster: Several children can color the same poster from their own perspectives.
Sustainability: The product and packaging are 100% biodegradable, printed with plant-based inks.
Giving Back: 10% is donated to charity, supporting projects and initiatives chosen by the illustrators.
Currently Available in Large Format (1000 x 700 mm):
"Latvian Traditions," illustrated by Lote Vilma.
"Ukrainian Culture," illustrated by Mariia Zhuravel.
"Transportation," illustrated by Anna Vaivare.
"Nature and Animals," illustrated by Irina Kostyshina.
"Space Kittens," illustrated by Yulia Danilova.
Posters are combined with high-quality drawing tools:
Wax crayons

(ideal with smaller kids or when visiting grandparents)

Watercolour

crayons you can then blend with water (painting without a brush)
Give the gift of creativity and meaningful coloring this Christmas with our exceptional "Kano Editions" posters. Let the joy of coloring unite families and support important social causes, making this holiday season truly special!

Share
View full details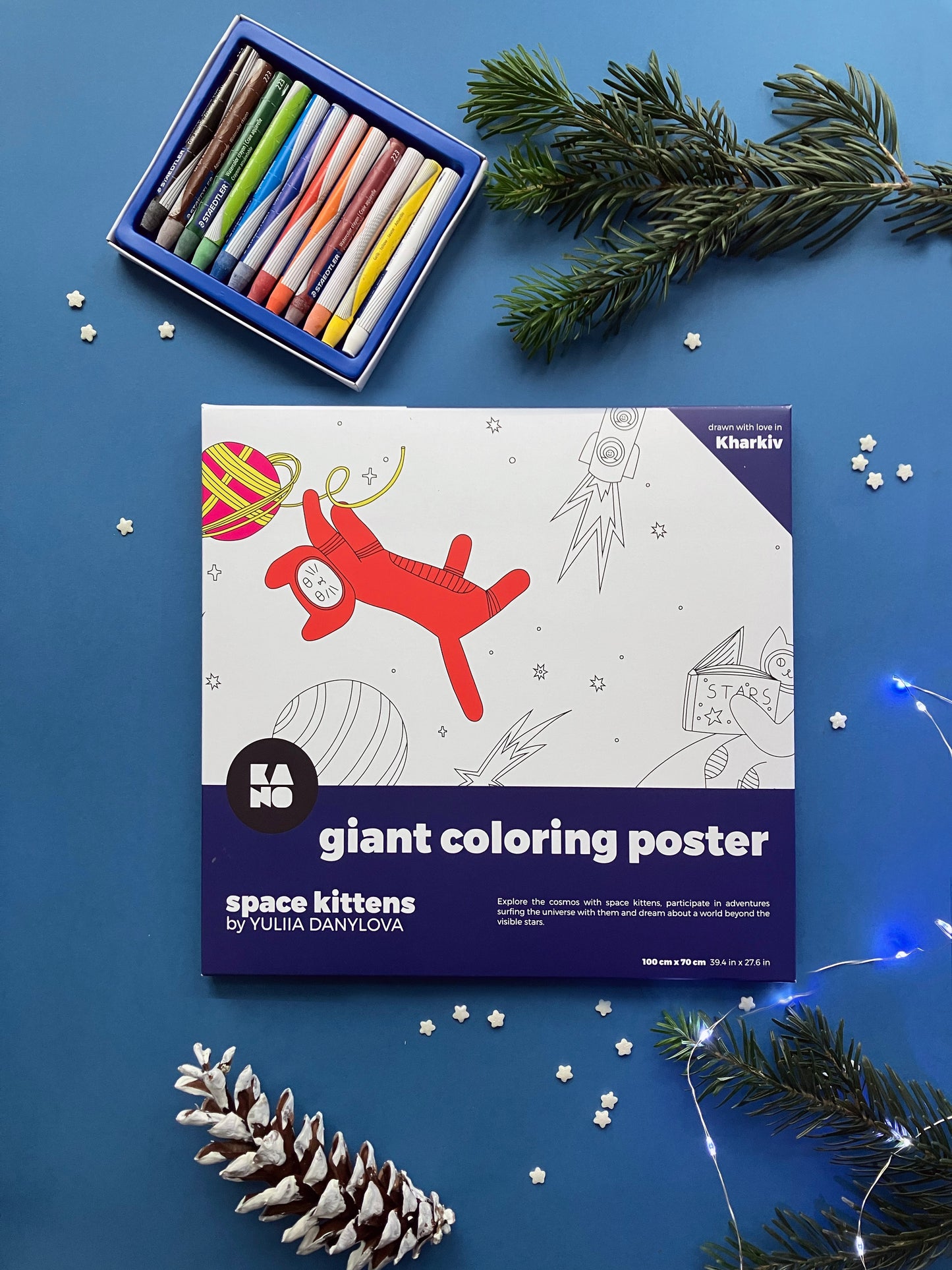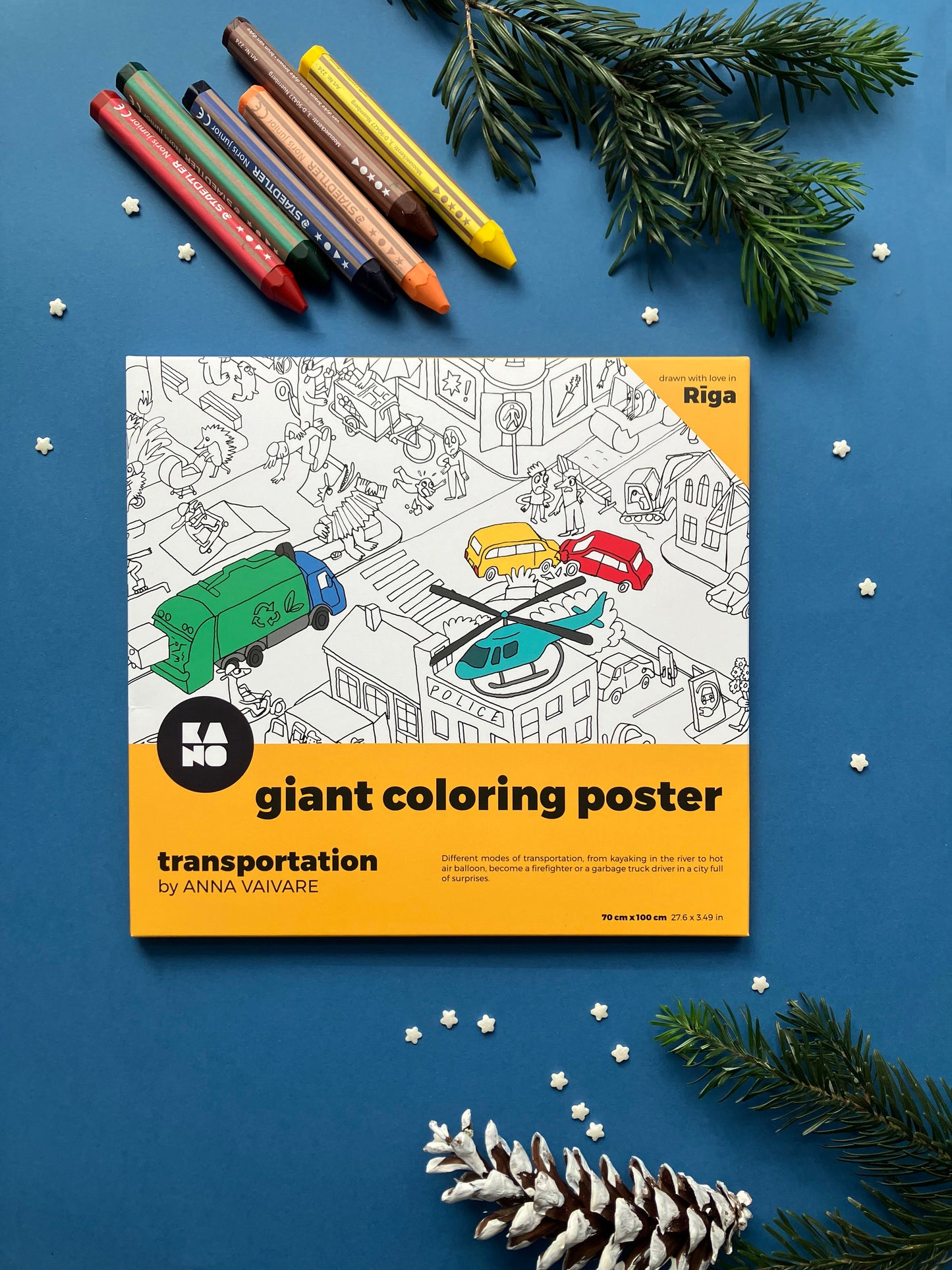 About our products
Responsible

We pay extra attention in the development of our products to sustainability aspects, as well as working with chemicals not harmful to the environment such as:
– linseed oil and wa for wood
– biodegradable glues and stickers
– paper padded envelopes for shipping
– and more ...

We also have a strong stance on social responsibility.
Supporting others around us

We do pay attention in how the products are made, packed and produced.

We try to work as much as possible with local players, and local community. Here are some of the actions we have taken:

– Packing and quality control of the posters is made by people with disabilities 3km from our office.

– We work with a 2nd center for people with disabilities for the production of the Montessori pencil holder.

It is important that our business activities not only benefit you with high quality products but can also make a difference where we operate.